15x-21x 158 210 3600pcs/h 6000pcs/h 2021 New Solar Cell No-Water Non-Destructive Laser Cutting Machine
Type:
Specification:
Profile:
Solar cell Non-Destructive laser cutting machine is with lower power, lower temperature, and water-free dicing, and also has higher bending strength, better electrical performance, and no secondary pollution or water-caused micro-broken after cutting.
15x-21x 158 210 3600pcs/h 6000pcs/h 2021 New Solar Cell No-Water Non-Destructive Laser Cutting Machine
Machine Function
Solar Cell Non-Destructive Laser Cutting Machine cuts solar cell into half piece or 1/3 piece,which can increase the output of the solar panel power.
Technical Parameter
Classify

Item

Technical index

Remarks

Equipment performance

Applicable solar cells

Cell Type

Bifacial Mono Solar size:156-220mm

Half Cut

reserve the space to update 1/3 1/4 ; less than half hour to switch different sizes solar cells

Cell thickness

100-200μm

Maximum thickness deviation of one batch of cells <20μm

Cell Grid line layout

The cutting area of both the front or back side of the cells, must have blank area with width ≥1.5mm

(no thick or thin silver grid line)

Cell warpage

<2mm

A, B grade cell

Maximum capacity

(SL5-UD3600)

3600pcs/h (full cell)

calculate as 166 perc solar cell

Maximum capacity

(SL5-UD7000)

7000pcs/h (full cell)

Equipment utilization

≥99%

failure rate ≤1%

Fragmentation rate

≤0.05%

Including fragments, missing corners, chipped edges and other poor appearance

Equipment operation

Touch screen + regular operation buttons + external wireless keyboard and mouse

Process index

Heat affected zone

No

Comprehensive cutting accuracy

Centering accuracy ±0.05mm

Laser index

Slotting laser

50W

SPI/IPG

Splitting laser

200W

Behring (Delphilaser own brand)

Laser wavelength

1064nm

cooling method

Natural cooling

Laser lifetime

30,000 hours

Laser protection

Level 4 safety protection

Safety light curtains + optical sealed box +Safety door+ Protective glasses

Camera

Camera

High resolution industrial camera

20 million pixels, positioning accuracy ≤±0.05mm

Camera light source

Upper light source + lower backlight

Loading detect

Detect the cell chipped edge corner chip

Take away NG cells

Unloading detect optional

The chipped edges , corner chip, offset of cutting line

Automatic process

automatic loading

Manipulator

8 feeding boxes,

120 Cells/ boxes

Automatic unloading

Belt + manipulator

Standard unloading box

Splitting ways

Laser

Automatic split

upgrade

MES window

Reserve MES window

Support multiple data output
Detail picture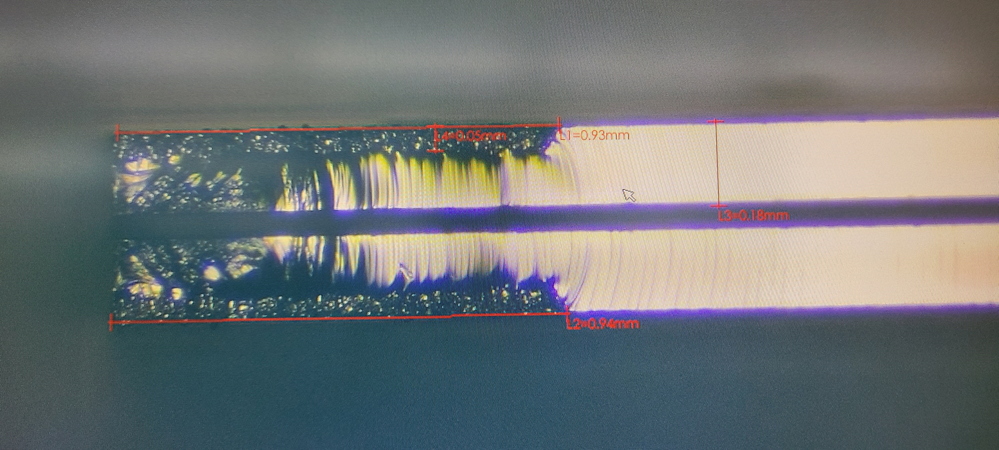 About US
Ooitech, One-stop solution for solar module making machine. Has the following required machinery and accessories
Ooitech "Turnkey Solution" Includes: Factory Construction, Facility Layout, Raw Materials BOM guidance, Production Procedure assistance, Solar Power Station installation technical support Etc.
Ooitech focus on:
Supply 10MW-500MW Solar Module Making Machine
Update the traditional PV line to newest MBB solar panel production line.